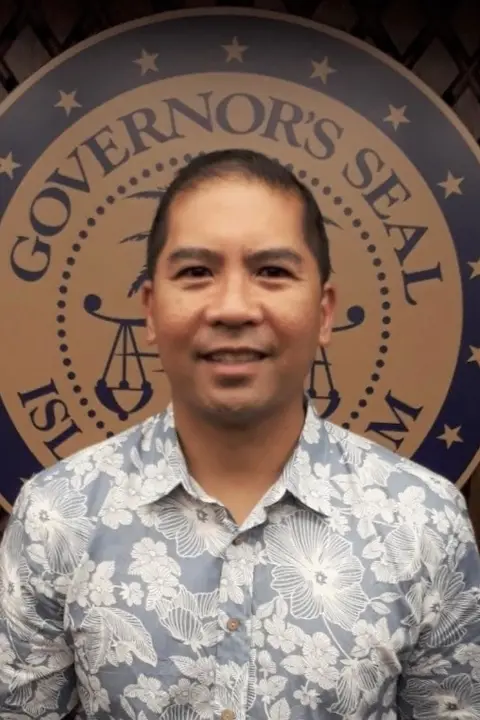 Ronald Canos
Simon A. Sanchez High School
Dedido, Guam, USA
Dr. Ronald "Ron" Canos is a local award winning and National Board Certified public educator with 25 years of teaching experience. He has a proven track record of success in increasing student achievement of expected instructional goals and adept at establishing and cultivating positive learning environments. Dr. Canos possesses strong interpersonal skills with an emphasis on collaboration, problem-solving, facilitation of ideas, instructional coaching, and open communication. Born and raised on the island of Guam, Dr. Ron Canos is also a former Guam Teacher of the Year (2008) and provides arts education to high school students and design thinking strategy workshops to his district colleagues.

He has guided and is most proud of his students' winning entries which have garnered them national recognition through the Guam Congressional Arts Competition and Western Governor's Arts Competition. Dr. Canos has also organized community art exhibitions for students of the district to showcase their work to the community.

Dr. Canos currently contributes his expertise as a school administrator, district mentor, and adjunct instructor with the University of Guam. Through these roles, Dr. Canos works with prospective educators as they navigate their programs to become the next generation of teachers.
This NSHSS Diversity, Equity, and Inclusion in Teaching Grant is for educators who serve in rural areas, diverse student populations, or are actively promoting diversity and inclusion initiatives in their school or greater community.