College Aid Pro
Worried about paying for college? Master the financial aid and scholarship process to find your affordable path to college. 
College Aid Pro's (CAP) Mission is to End the Student Debt Crisis by empowering families to shop smarter for college. This is an audacious and ambitious goal, yet one we believe is achievable by combining college-bound families with our software and expert guidance. CAP is a strong and growing community of college planning experts, school counselors, administrators, concerned parents, and college graduates who have the experience and passion to embark on this crusade.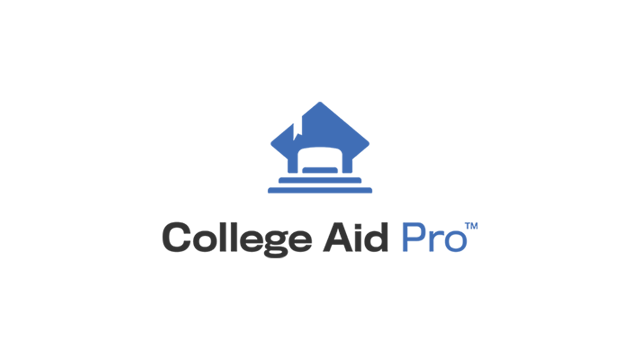 NSHSS handpicks its partners carefully, searching for nonprofits, organizations, and companies that directly align with our mission to provide the best resources for our members and their families. We may receive compensation from our partners, at no cost to you. 
Why College Aid Pro?
Award-winning technology with real-time guidance from industry experts.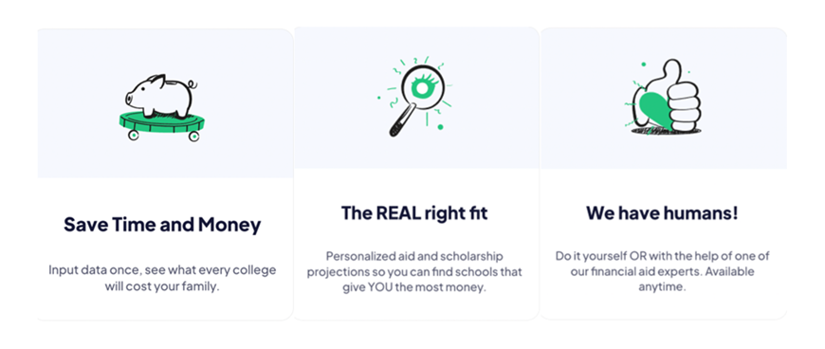 Free Office Hours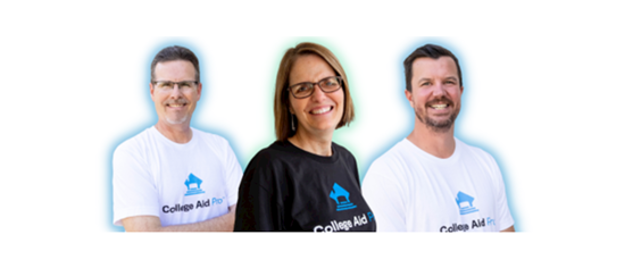 Free Office Hours
Free Bi-Weekly Live Q&A Live Webinar for Parents and Students
What College Aid Pro members are saying
Peg was terrific. She took her time explaining, advising, and making suggestions that were specific to us. Highly recommend all the webinars offered as well!
I attended the free workshop which was excellent so I decided to do an hour session with Matt. His insights definitely added to our appeal letter which was more successful than we had hoped.! Thank you so much for all of your assistance. It was definitely an investment that added significant value to our financial aid application process.
I had a 15-minute information session with JP Schmidt (one of the consultants) earlier today and I learned so much in 15 minutes. I feel more confident about which strategy I should take and where to find the resources I need. Thank you so much for all you do. I definitely recommend this team if you need guidance in navigating college applications. The webinars are also a great resource.
Ready to Shop Smarter For College?