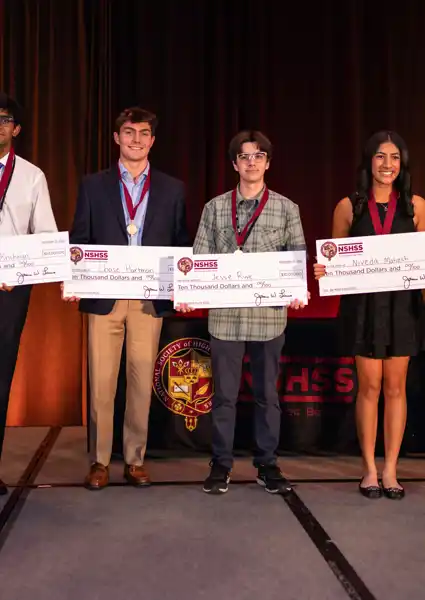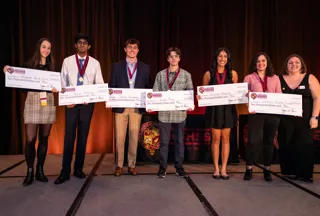 WHAT DOES IT MEAN TO
BE MORE?
What does it mean to Be More?
Since our founding, we have taken pride in honoring more honor-worthy students than any organization in the world. With the most challenging honors criteria and the most diverse set of young scholars, we have changed the face, the meaning, and the expectations of an inclusive honors society.
NSHSS is more than just high school, more than college, and more than a career. NSHSS is a community of driven individuals who believe that enough is never enough. It is a network of over 2 million lifetime members from across the globe who believe in being the next agents of change and the next thought-leaders.
As we continue to recognize the most deserving, welcoming them into the NSHSS family, we know that honor is just the beginning. We know high-achieving scholars need more. That is why we strive to provide resources, tools, and a community of belonging to help our scholars collaborate, thrive, and Be More.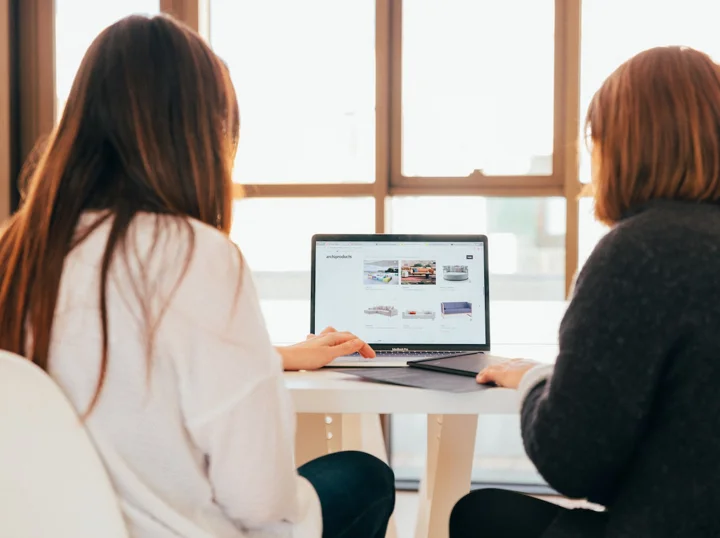 $100,000 Be More Fund
Our members are doing amazing things to promote world betterment, and we are committed to sharing their stories and supporting their work. NSHSS is excited to offer the $100,000 Be More Fund to reward individuals who have started nonprofits or are pursuing innovative passion projects that will make the world a better, more equitable place.
How to Be More—Advice from Claes Nobel, NSHSS Co-Founder
Take comfort in some advice from Claes Nobel, grand nephew of Alfred Nobel who established the Nobel Prizes, which are recognized worldwide as the most prestigious awards available in the fields of literature, medicine, physics, chemistry, economics, and activism for peace. Claes Nobel emphasized the importance of setting goals and working diligently to achieve them.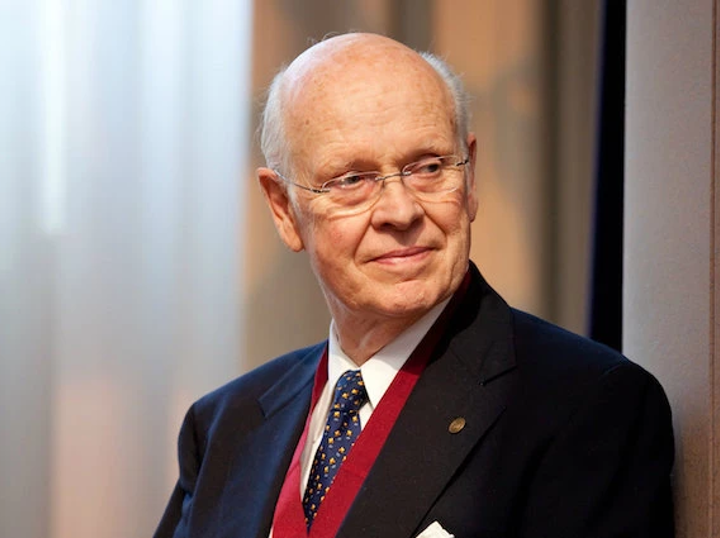 NSHSS pillars
The NSHSS Pillars guide and focus our mission of providing members with the best possible resources for success. Established by NSHSS Co-founder Claes Nobel and influenced by his 7 Rights, as well as by our own members, the following principles encompass the future of our organization and how we plan to Be More to create a world of possibilities.
The Nobel 7 Rights
Emotional intelligence
Leadership
Diversity & inclusion
Career readiness
Citizenship & philanthropy
NSHSS Career Center
NSHSS is excited to announce its new Career Center for members! Whether looking for an internship, a new job, or simply to get help preparing for a job search, the NSHSS Career Center provides you assistance.
With over 1,000 jobs and internships, materials to help you prepare for job interviews, a career coach, and more, you are bound to find something to set you on a path to success!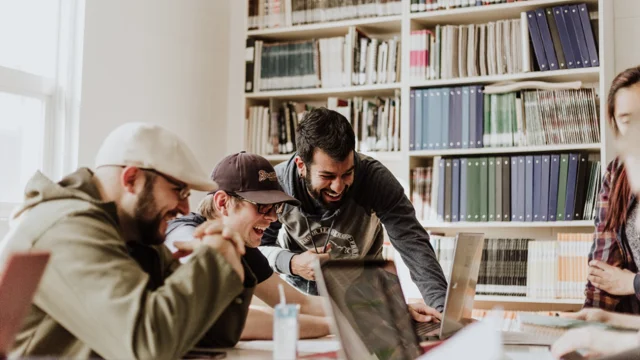 What current members are doing to Be More
This was great and helpful even for me, a person who owns a financial planning firm!!
The webinar provided lots of great information, as it can be a bit overwhelming to figure out on one's own. I also appreciate that it wasn't a sales pitch. Our daughter is a junior, so I wish we would have known about this a few years ago.
I think that families should be encouraged to start using SMARTTRACK® as soon as their child is in 9th grade, if not sooner.
The advisor took time to explain things and wasn't trying to rush through the process. She really knew what she was talking about!
Our consultant was extremely resourceful, intuitive, and considerate. Willing to go the extra mile to personalize my experience. Very attentive and engaging.
Appreciated asking questions to a real person who had answers and ideas I would not have thought of on my own.
This service is great for parents during this overwhelming process.
I have to say that was a great call and timely, exactly what we were looking for, thank you!
"My son, Praiyer, joined NSHSS in high school and it's been one of the best investments for college prep. NSHSS is student-focused, providing valuable information, SAT/ACT resources, and scholarships. My son received the NSHSS Mental Health Scholarship. I highly recommend NSHSS to parents!"
"I love the inclusion of like-minded and driven kids being together. I feel it gives Samantha hope for her big dreams and goals. She sees people who spend as much time as her creating their authentic self, the bigger picture, which is not easy to find in our local school."
"What NSHSS is doing for scholars is amazing! Keep up the great work!"
"NSHSS has helped my son build confidence and introduced him to opportunities that will help him achieve his academic goals"
Frank Peterson
DECA Inc.
Executive Director
"DECA and NSHSS have been partners for over five years. NSHSS's goals and mission are in alignment with DECA's and we are excited to provide scholarships for, collaborate, and partner with such a great organization."

Miles A
OBCR Alumni
14 years old
"Every year, the people who went on this trip talk about it when they get back, but the trip exceeded my expectations that I had set in my mind. Words cannot describe it, you just have to experience it."