DECA
DECA prepares emerging leaders and entrepreneurs for careers in marketing, finance, hospitality, and management in high schools and colleges around the globe.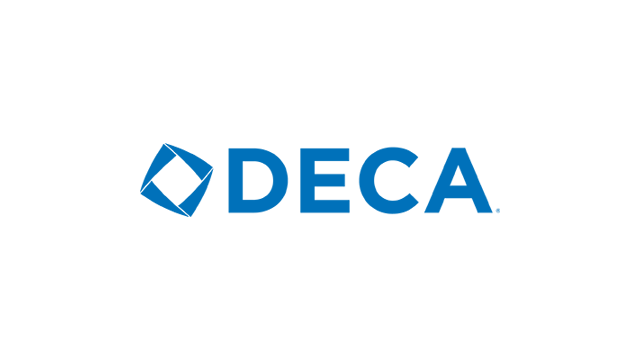 NSHSS handpicks its partners carefully, searching for nonprofits, organizations, and companies that directly align with our mission to provide the best resources for our members and their families. This page contains affiliate links to partner programs. We may receive compensation for purchases made through these links, at no cost to you.

With a 75-year history, DECA has impacted the lives of more than ten million students, educators, school administrators, and business professionals since it was founded in 1946. DECA has resonated into a brand that people identify as a remarkable experience in the preparation of emerging leaders and entrepreneurs. DECA's comprehensive learning program integrates into classroom instruction, applies learning, connects to business, and promotes competition.
Together, NSHSS and DECA have a shared vision to support students in achieving their academic and professional development goals. Three award opportunities are available to support NSHSS scholars who are also DECA members, and two active DECA education advisors in schools in the U.S. and abroad. 
Frank Peterson
DECA Inc.
Executive Director
"DECA and NSHSS have been partners for over five years. NSHSS's goals and mission are in alignment with DECA's and we are excited to provide scholarships for, collaborate, and partner with such a great organization."