Central Intelligence Agency (CIA) STOKES Scholarship
Award:
Tuition assistance, internship opportunities, and full-time work upon college graduation
Eligibility:
Minimum GPA of 3.0 on a 4.0 scale
Must be a U.S. citizen birth or naturalization 
Must be at least 18 years of age at time of application
Eligibility is based on a maximum yearly household income of $120,000 or $50,000 if independent.
Acceptance to a 4-year college/university (if in high school) OR acceptance to a graduate school (if a college senior)
Availability to work at least one 90-day summer tour in the Washington, DC area prior to graduation, and willingness to work at the CIA full-time after graduation
Students must go through CIA medical and security process. Interested in CIA scholarship programs? The Agency accepts applications from March 1 – June 30 for the summer of the following year.
For additional information and to apply, visit: www.cia.gov/careers/student-programs/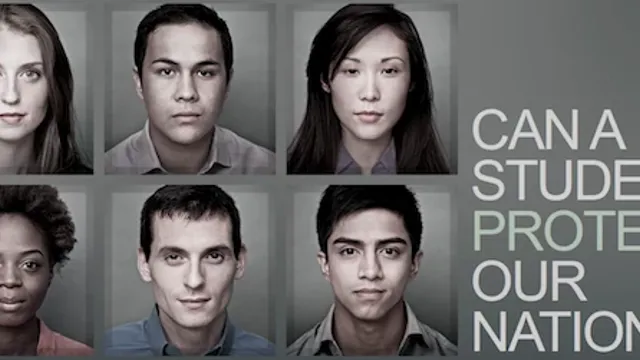 Scholarship Details:
CIA's Stokes Scholarship Program was named in honor of the first African American congressman from Ohio, the Honorable Louis Stokes, who played a pivotal role in the quest for civil rights, equality, and social and economic justice. The program's objective is to assist talented students with a financial need in studying mission-critical skills at the collegiate level, while also contributing to the CIA's overall hiring goals.
Scholarship Award:
The CIA's Stokes Scholarship is a competitive, financial need based program. The CIA offers financial needs-based scholarships for undergraduate and graduate students. In addition to a year-round salary, scholarship recipients will get up to $25,000 in tuition assistance per calendar year. 
Program Benefits:
Tuition assistance up to $25,000 per calendar year
Daily allowance for meals and incidentals during summer work tours
Reimbursement for transportation costs between school and Washington, DC
Competitive Annual Salary
Health Insurance
Life Insurance
Federal Retirement Plans
Paid time off, as well as sick and holiday leave
Access to the Student Housing Program
Closing Date: June 30, 2023 by 11:59PM (EST)
Scholarships closing soon